---
Launch a WordPress server in minutes.
Install Sail CLI on Linux, macOS or Windows, set your DigitalOcean API token and e-mail address, launch your WordPress server:
curl -sSLf https://sailed.io/install.sh | bash

sail config provider-token YOUR_API_TOKEN
sail config email ADMIN_EMAIL
sail init
Not a CLI fan? No worries, we've got an easy to use web-based management UI too.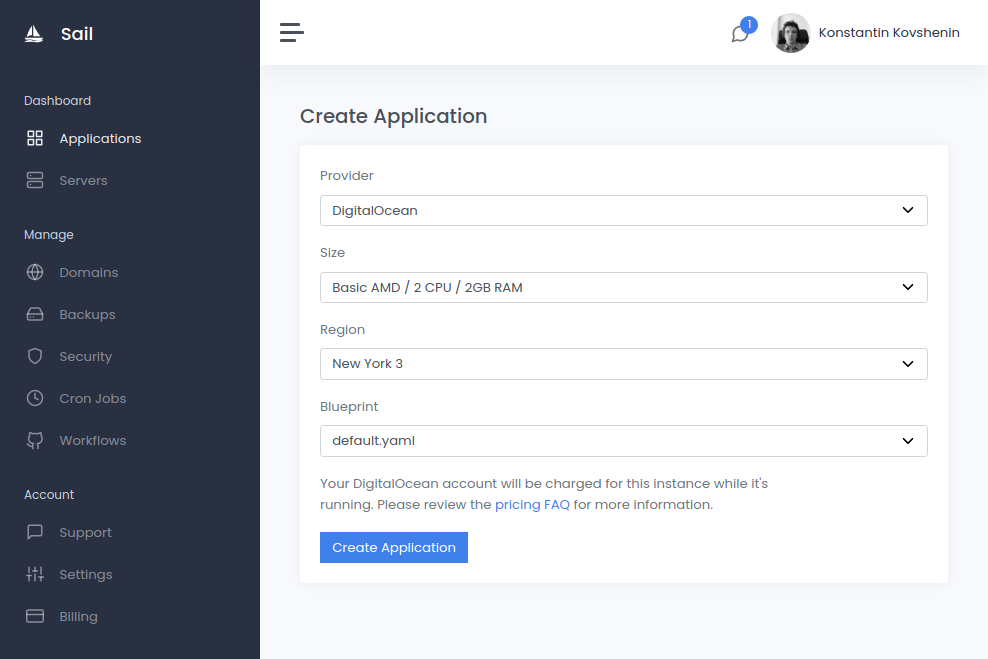 Easily add domains and SSL certificates.
Sail will request and install a free SSL certificate from Let's Encrypt. Changing your primary domain in WordPress has never been easier:
sail domain add example.org
sail domain make-https example.org
sail domain make-primary example.org